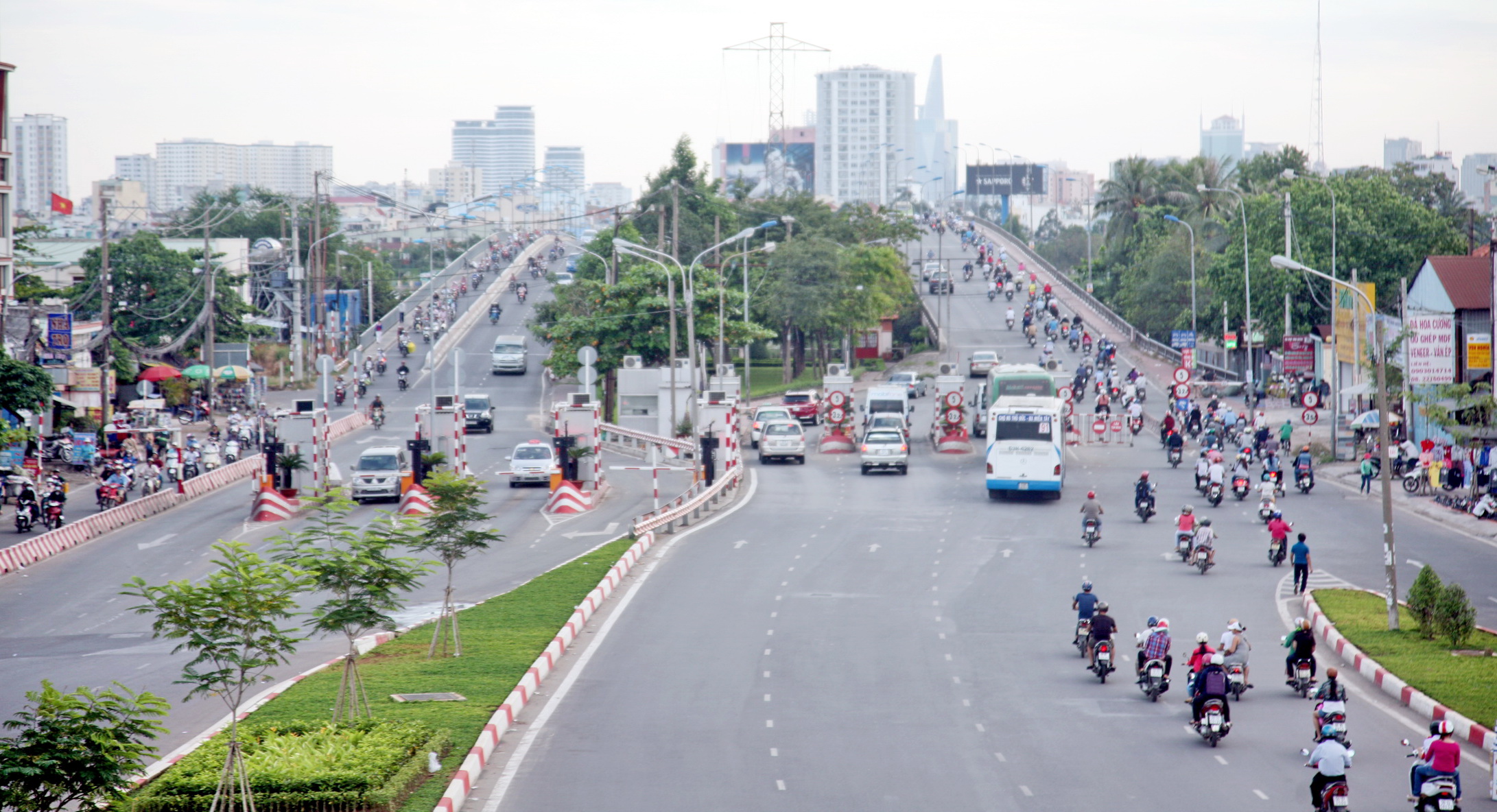 BINH TRIEU 2 BRIDGE PROJECT, SECTION 1, PHASE 2
Total investment: VND 230.66 billion
Investment form: BOT, CII is the developer
Payback method: Toll collection at the existing Binh Trieu toll station
The project expands Binh Trieu 1 Bridge  from 2 lanes to 3 lanes with the bridge deck width at 12.6m.
The project commenced in May 2009 and completed in August 2010, 3 months ahead of schedule.
Along with Binh Trieu 2 Bridge project, this project has contributed to relieving traffic pressure in this key area where National Highway 13 passes through to lead to Eastern and Central provinces.
Currently, CII is preparing to implement the investment project to expand the adjacent Ung Van Khiem road and the War Memorial intersection.
Project Images